Quilt Show Schedule
Join us at a quilt show!
Fabric Cafe YouTube Channel
New Videos Tuesday and Thursday Each Week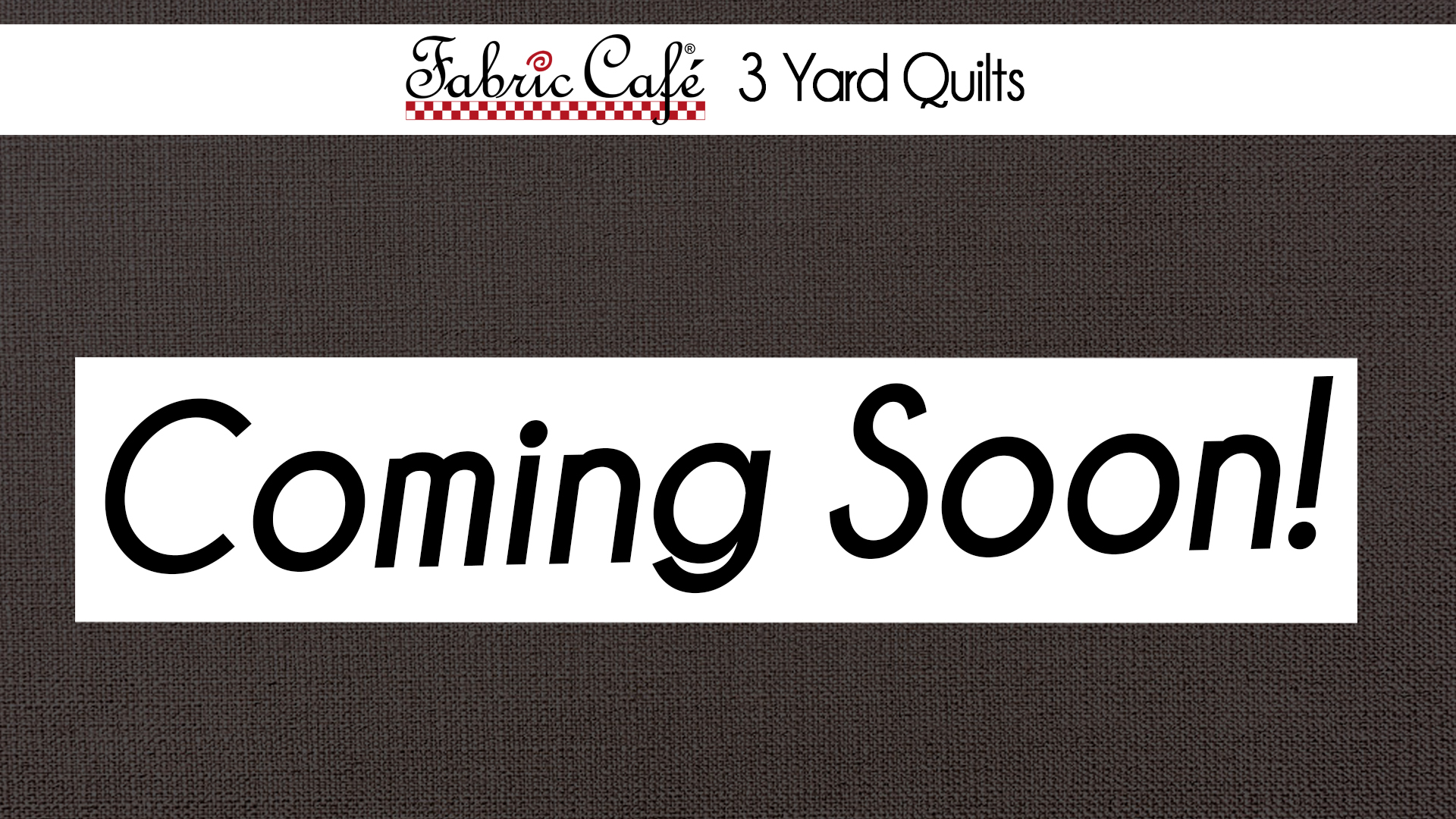 Quick Cartoon Character Quilts!
Thursday, May 26, 2022
Description: Are you looking for adorable character quilts? Then we have a show for you!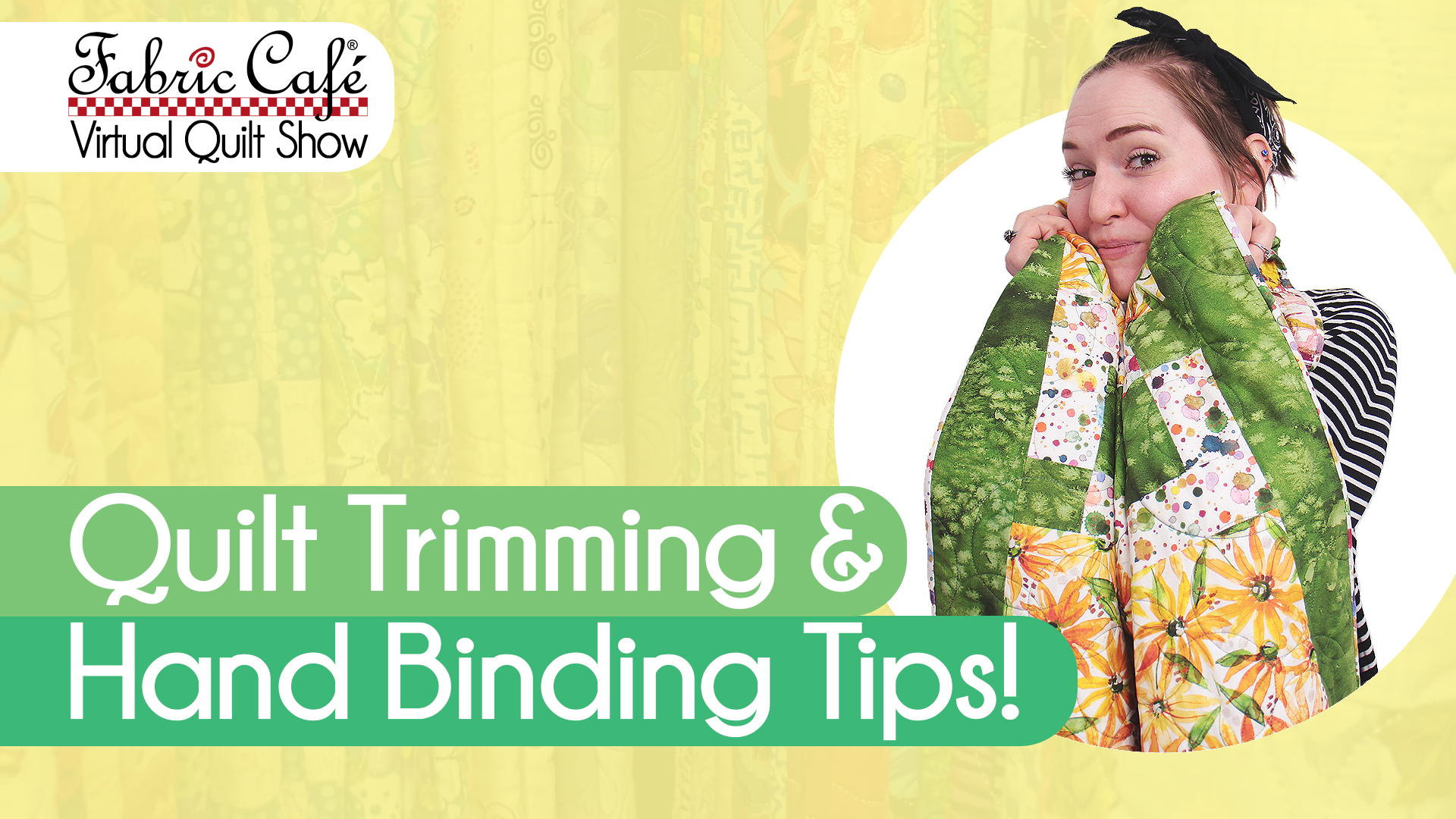 How to Trim & Bind Your Quilt! Sew Along with Hannah Part 5
Tuesday, May 24, 2022
Description: Do you need help on the steps to take when trimming and binding your quilt? Today we go through how to trim and bind your quilt! Hannah finishes her quilt in today's episode of Sew Along with Hannah, we have some great tips and tricks when hand binding your quilt and what you need to do when squaring up and trimming your finished quilt.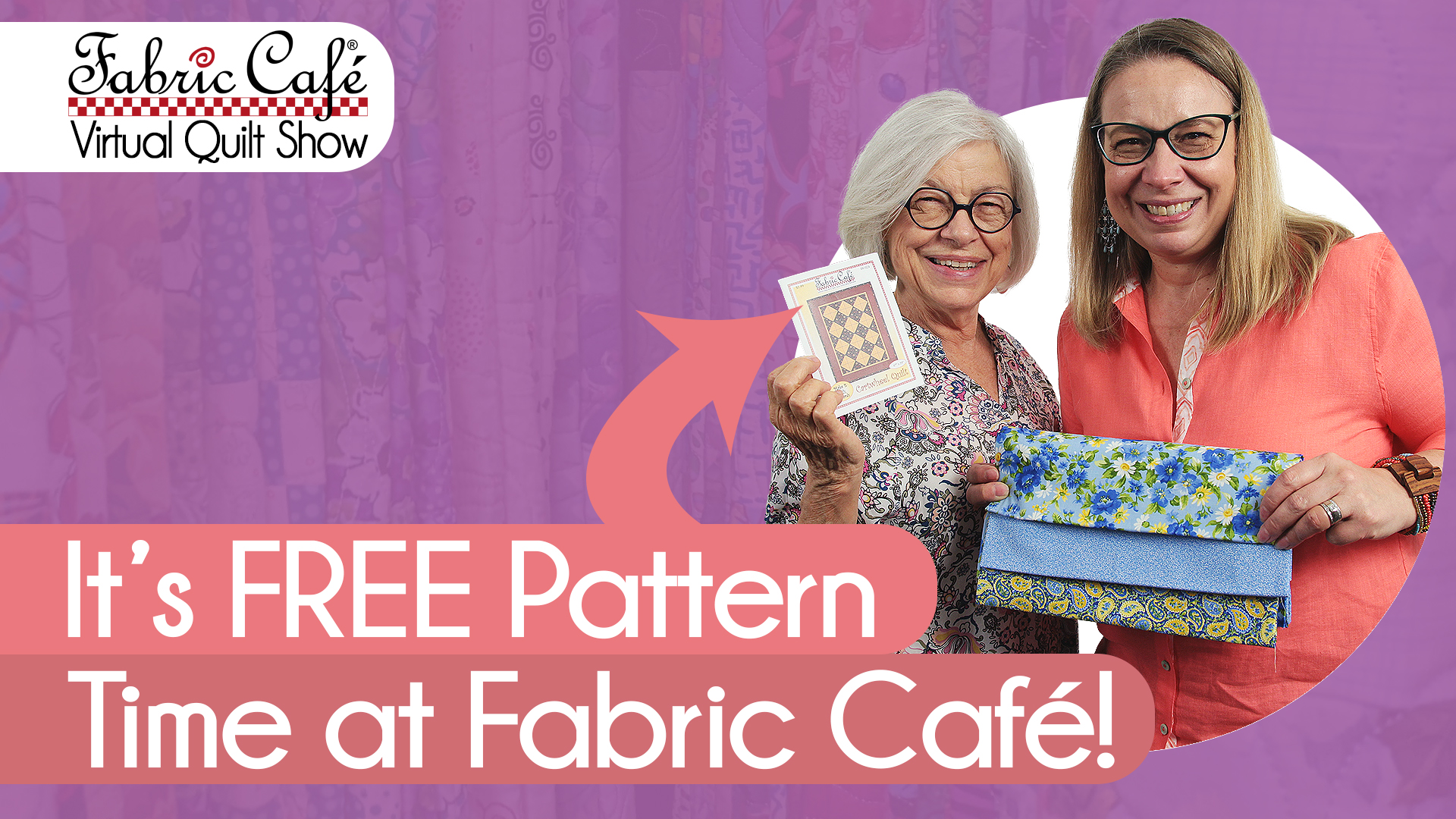 Bust your Fabric Stash with a FREE Pattern!
Thursday, May 19, 2022
Description: A FREE quilt pattern is the perfect thing to bust your fabric stash! Donna and Fran reveal Fabric Café's next free pattern release that you can get today at our website! The free 3-yard quilt pattern Cartwheel is a great option to bust your stash, featuring large half square triangles which make this quilt quick and easy to put together! Any 3-yards of fabric will work with this free quilt pattern.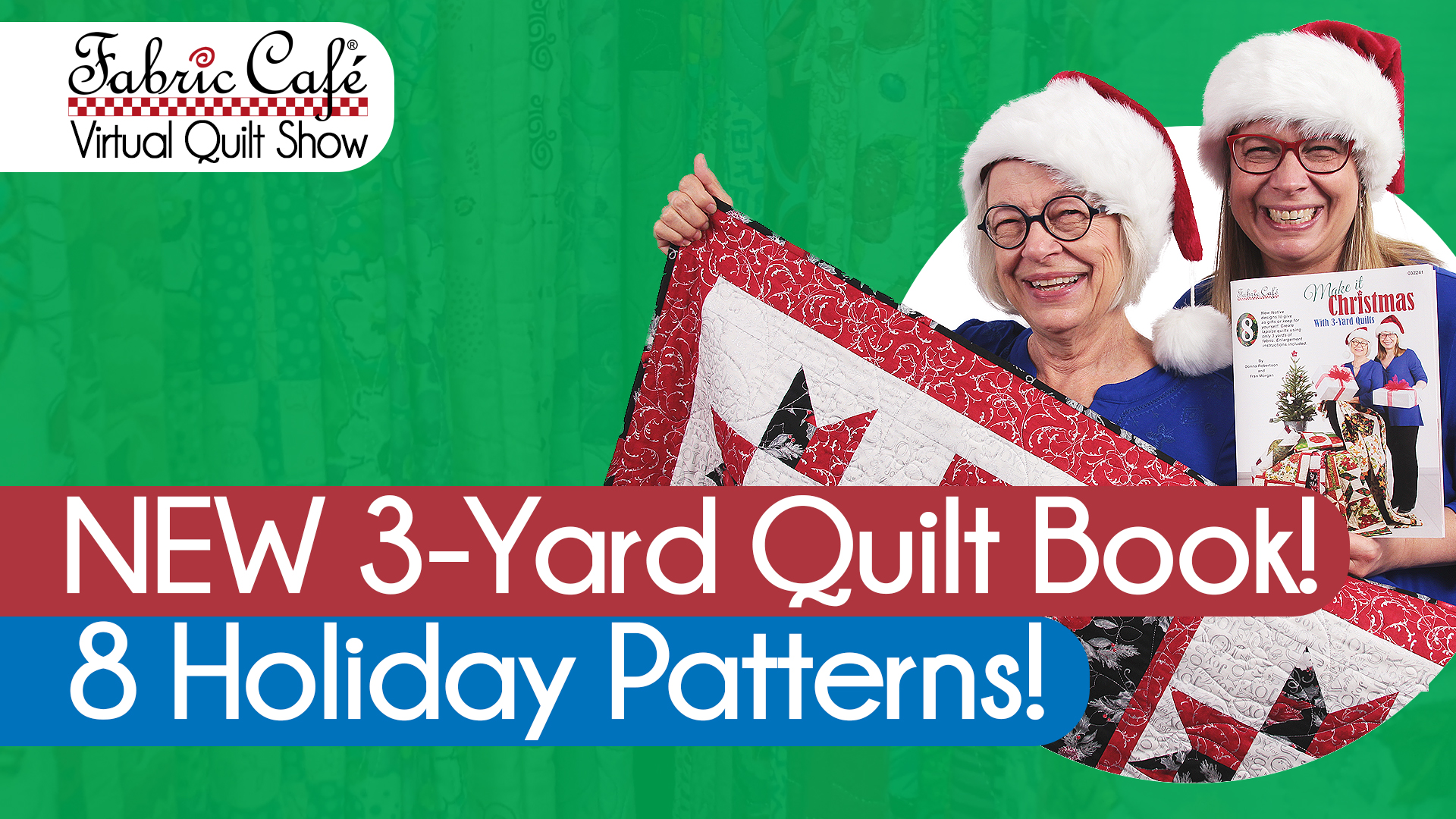 Make it Christmas with 3-Yard Quilts! New book from Fabric Café!
Tuesday, May 17, 2022
Description: Fabric Café has a BRAND NEW quilt book, Make it Christmas with 3-Yard Quilts! There are 8 all new patterns that will make beautiful Christmas quilts but are perfect for any time of year! All 8 quilt patterns can be made into a Twin quilt or a Queen/King quilt with the enlargement instructions provided in the book! Donna and Fran are so excited to share these new quick and easy Christmas quilts along with new 3-Yard quilt kits featuring the Christmas fabric from the book! All of our 3-yard Quilt patterns can be made with only three 1-yard cuts of fabric! Get Fabric Café's new quilt book today!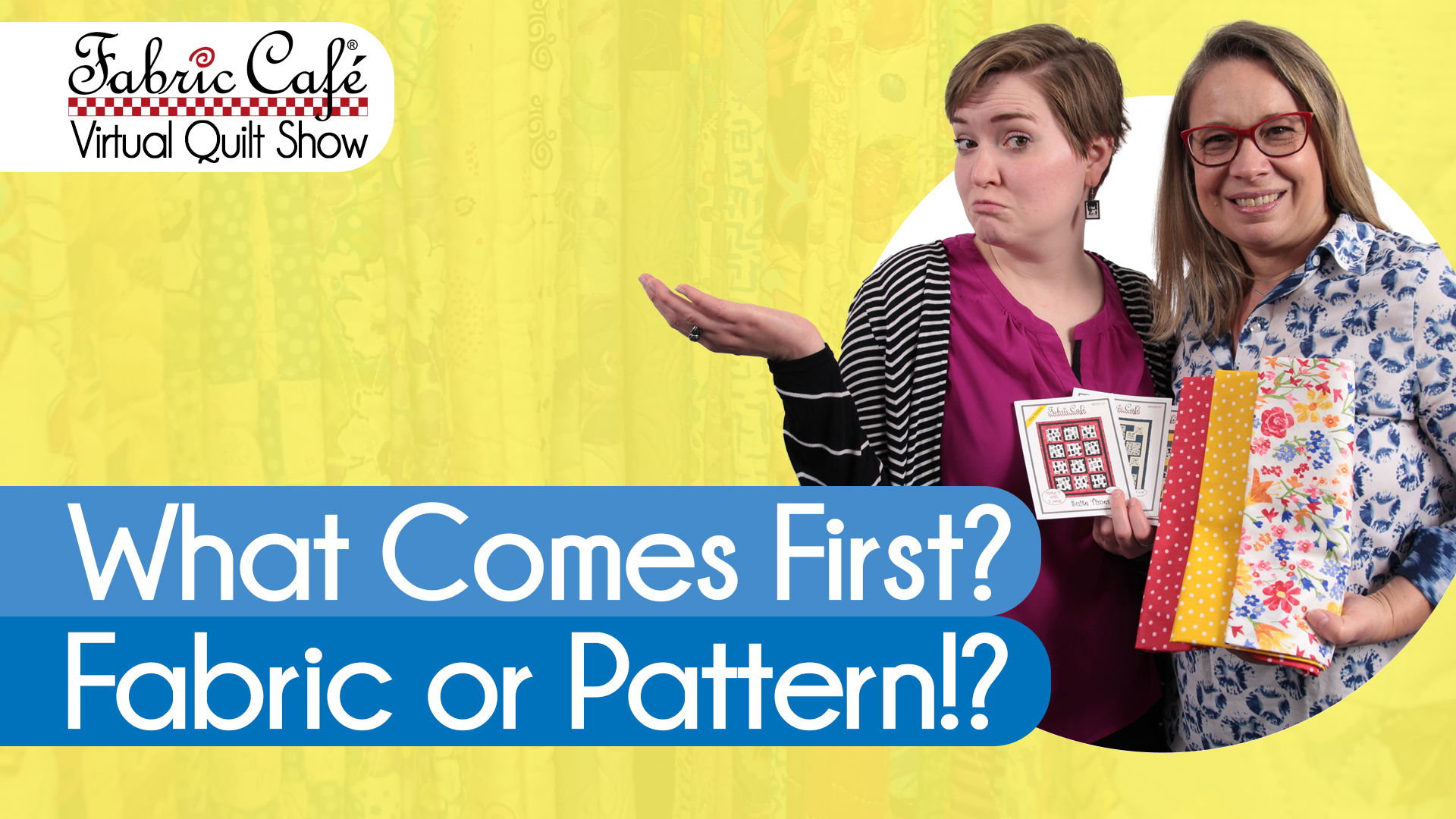 Selecting Patterns for Your FABRIC STASH!
Thursday, May 12, 2022
Description: Have you ever had trouble finding a pattern for your fabric stash? Fabric Café's 3-Yard Quilt Patterns are PERFECT stash busters! We look at how to pick patterns for your fabric stash. What fabric prints look best in big block quilt patterns? What fabric looks best in four patches or half square triangles? If you have a fabric stash then 3-Yard Quilt patterns are the quick and easy way to bust that stash! Fabric Café quilt patterns only use three 1-yard cuts of fabric to finish your quilt top. It's the fast and easy way to quilt!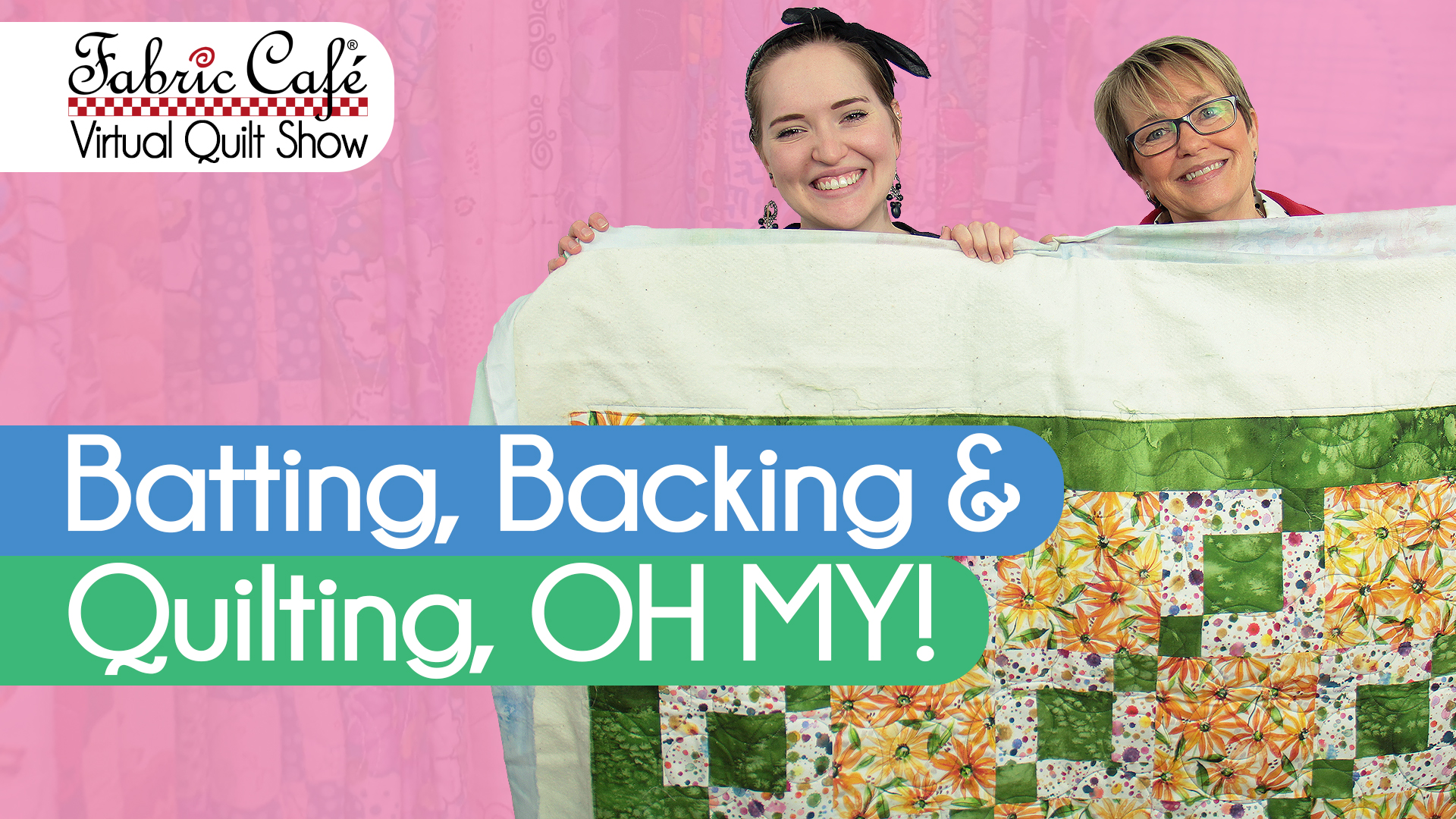 Sew Along with Hannah - Tips from our Longarm Quilter!
Tuesday, May 10, 2022
Description: How do you prepare a quilt to be sent to a longarm quilter to be finished? Hannah gets all the tips from our longarm quilter! Today we are proud to have Fabric Café's longarm quilter, Lucinda Cox, join us on the show to help Hannah with getting her quilt ready to be quilted. Fran will walk us through how to cut and prepare backing for a quilt and Lucinda will share her tips and tricks you should know before sending your quilt to a longarm quilter!